Than Just
More
Phone Wallpapers_
View More _
Phone
Wallpapers_
Aesthetic
Free
App Icons_
View More _
App
Icons_
Cool Phone Wallpapers 🛼 Aesthetic App Icons_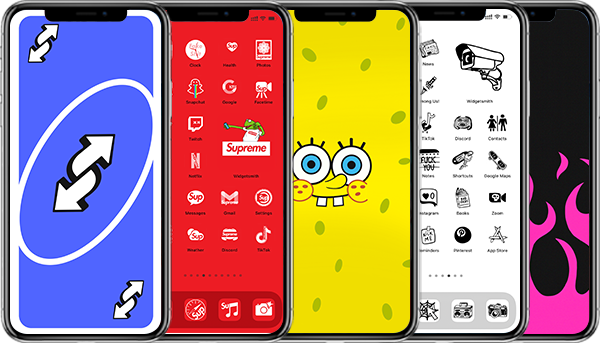 Live brightly 🌈
We love bright and funny things and this is what we put into designing our cool wallpapers and app icons. Charge yourself with positivity every time you unlock your phone with new wallpapers and aesthetic home screen.
Express yourself 👻
We've collected and continue to make HD wallpapers and free app icons with cool games, cartoons, brands and just wonderful things. What we are delighted with. Do you share our taste?! Use these designs as an ID of your creative personality. And you will notice how people with the same interests will be attracted to you just by looking at the screen of your phone.
Awesome accessory 💎
The phone seemed to stick to our hands, it is always and everywhere nearby. Good or not, that's another question … But if the question is how to decorate your device and turn it into a fashion accessory? Then the answer is – just try our dope phone wallpapers and custom app icons.
It's free 🤑
And this is great! What could be better than being given something for nothing. You can use any wallpaper and app icons pack for free. Just quickly come back to us for a portion of new ones.
🐝 We're Social_
Follow us on your favorite social media