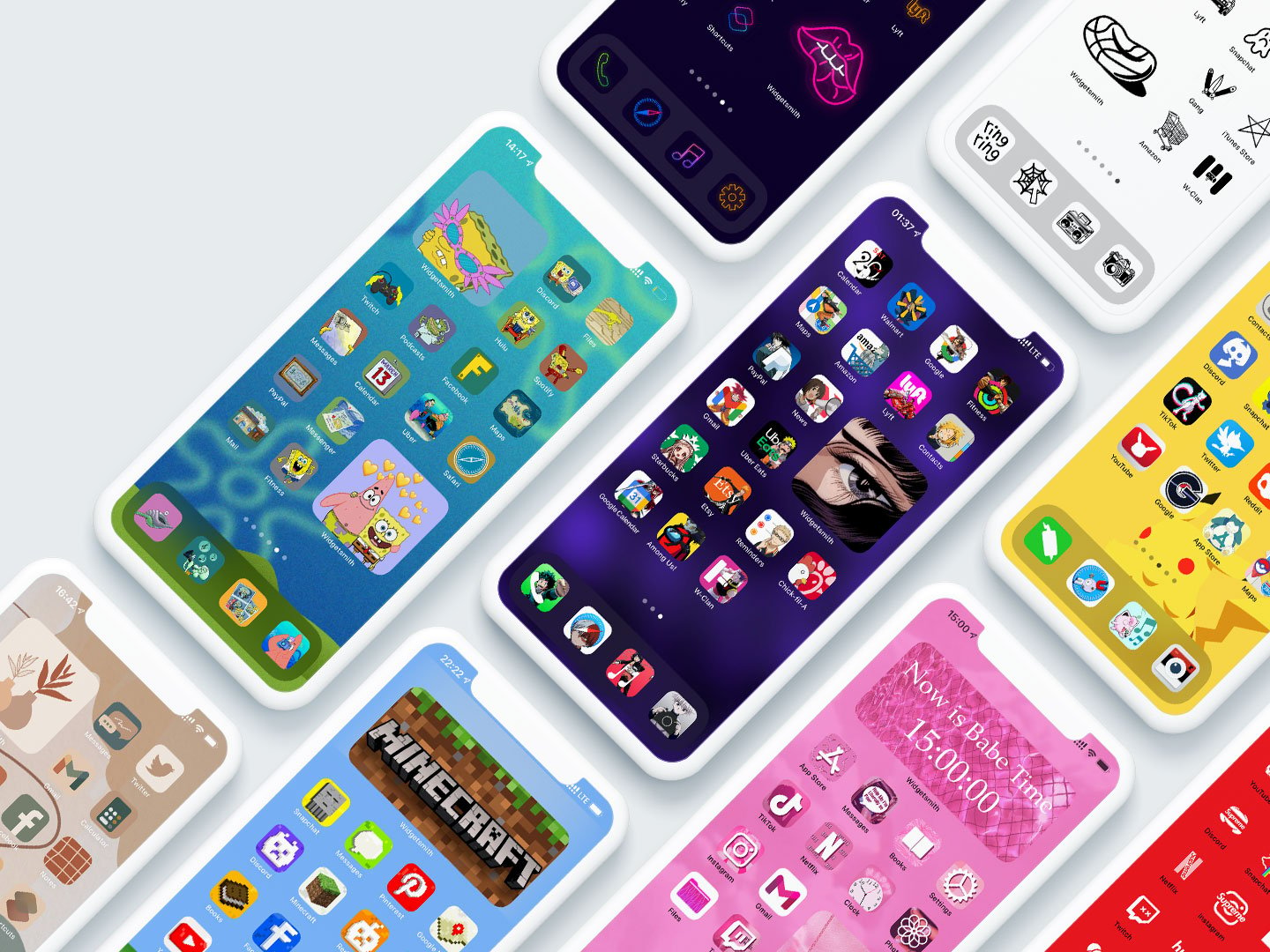 Custom App Icons for iOS 14
And so, for a long time I did not dare to sit down and write this blog about custom app icons, but that day has come.
Custom App Icons and Why They Should Be Free!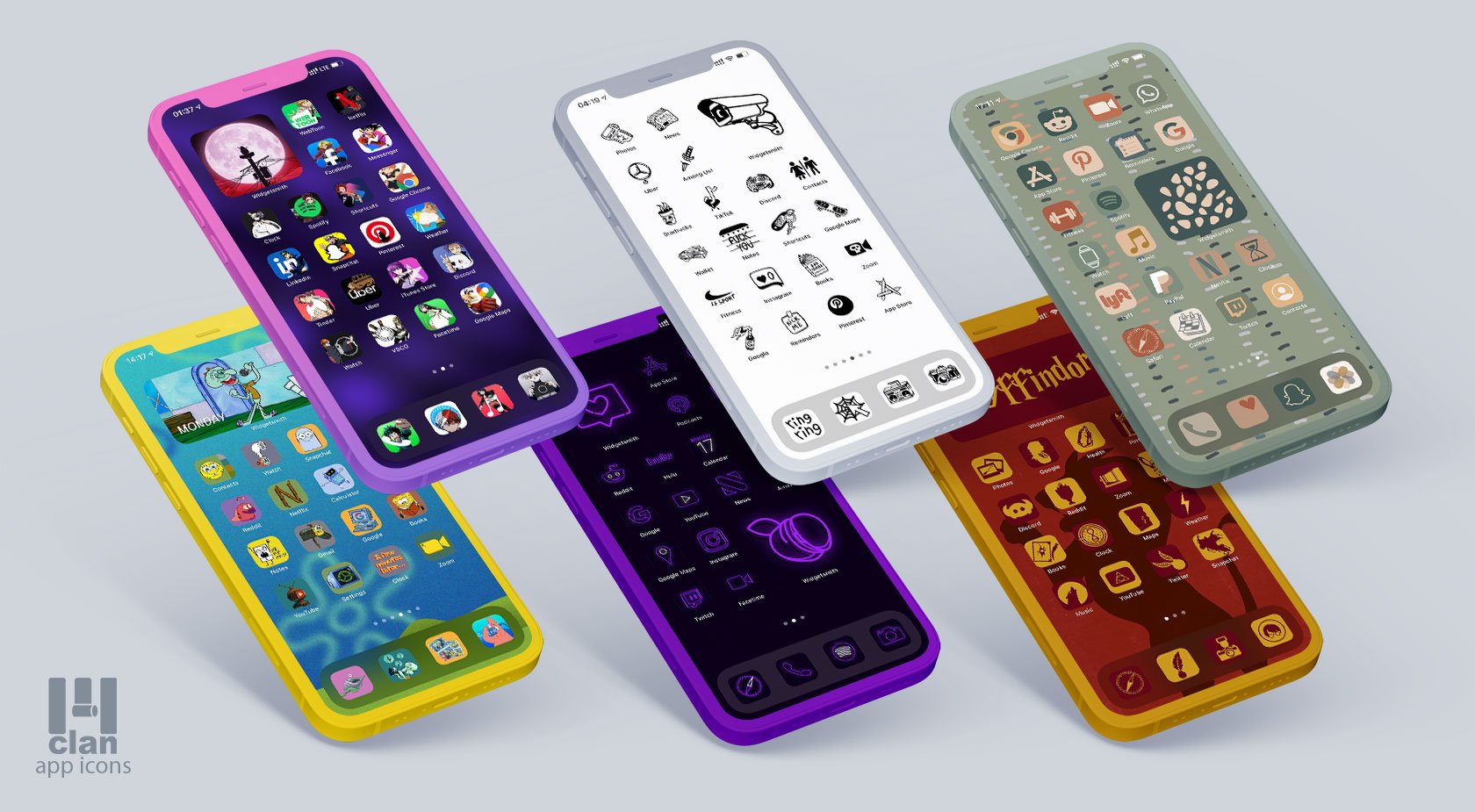 How it all started with aesthetic app icons
With the release of iOS 14, it was a pleasant surprise for me, as well as for other iPhone users, that it became possible to customize app icons on my mobile device. ✨📲 To say that I was impressed is to say nothing. Life will never be the same. It took me back to the days gone by when I happily installed custom themes on my beloved Nokia. ☎️ Now it is available for my brand new iPhone.
But in fact, I got into this topic a little, everything was not so rosy, the icons could be changed using the Shortcuts app. It took quite a long time:
For each icon, you had to create your own shortcut that would open the desired app;
Then it was necessary to give the name to the shortcut;
Add your own picture for a custom icon;
Enter the name of the icon;
And add it to your home screen.
❓ Here you can find detailed instructions on how to do this.
And all this had to be repeated as many times as needed for custom icons, in general, customizing the iPhone icons could safely take from 1 hour to infinity. ∞
And the icons were not opened directly through the Shortcuts app (❗️ fixed in version 14.3 for non-system applications). Which upset me very much. 😭 Since it looked visually annoying and stole precious milliseconds before opening the app I needed, especially if it's a camera and I can waste a precious moment for a cool shot. 📸
Eureka or quick installation of app icons without using Shortcuts
It was necessary to look for a solution and yes, it lay on the surface itself, and why not create a Configuration File ⚙️ for the IOS inside which there will be Web Clips with custom app icons. Eureka! 🙌
Well, not exactly eureka. 🙈 Since all the same, it was not possible to overcome the opening of system apps, they still need to be opened using scripts registered through Shortcuts. And yes, they still open by redirecting through this app. 🔀
But the rest of the icons now open perfectly and this is half the battle.
Also, one of the greatest advantages of adding custom app icons using Config Profile is that in just a couple of taps you can add all the icons to your phone, and you can just remove them with the same ease. ⚡️📲
❓ Here you can find information about the Config Profile and how to use it.
Later, in iOS 14.3, all custom icons, except for the system ones, could be opened directly. All that remained was to turn off the annoying notification.
And I firmly believe that Apple will notice all this user interest around custom app icons, and will give us normal functionality for changing app icons in new versions of iOS. 🤞
How to disable shortcuts notifications for iOS 14:
Make sure you have iOS 14.3 or higher installed (Settings> General> About);
In Settings, open "Screen Time" and select "See All Activity";
Scroll to "Notifications" and tap "Show More" and select Shortcuts (you need to have at least one notification from Shortcuts before that);
In the open options, switch the "Allow Notifications" toggle to disable;
Done.
How to hide a page on iOS 14
By chance, I stumbled upon a cool feature, it's so simple and so convenient.
If you didn't know, then see what your iPhone can do. 👍
Once you've added your custom icons, you don't need to remove the old icons from your home screen. Just hide unnecessary home screen pages with widget icons in their order. And return them in a couple of taps when you need them.
To hide home screen pages on iOS 14, simply follow these steps:
1. Switch to home screen edit mode. To do this, just long-press on a blanc area of ​​your home screen;
2. After the icons start wiggling, tap on the Home Screen Dots at the bottom;
3. Uncheck those pages, which you want to hide.
Free App Icons for iOS & Android
I love the concept of being free. It's very cool when a person can just take what he needs. Not for money, not in exchange for some resources, for nothing. 🆓
After all, the most expensive things are not measured by money at all. 🤑
All the icons and wallpapers for the phone that are drawn by our team, we provide for free, these are fanarts that we would like to share with the world. 🌎
You may download Free App Icons here. 🎨
I am sure that a large number of site visitors may be children or teenagers who do not make money yet. 👶 And in order to get some of the designs of custom app icons, they would have to beg their parents to allocate money for this.
So I'll just say take it and use it. ☺️ Get inspired, get vivid emotions, make your phone something unique and personalized. 🌟
The artist must be hungry. 🧑‍🎨 But only at the beginning. Hungry artist for life, it's sad. We do not sell our designs, but simply provide them for free for personal use, for every willing user. But we also need to pay for the maintenance of the site (hosting, domain, paid plugins…) at least, that's why there is advertising on the site.
We will never say that selling icons is bad, and all designers should make them for free, no, that's right, every work should be rewarded fairly. We just say that we love doing cool things for free. And we hope that it will pay off twice. 🌞
I have an idea for a new app icons pack. Can I ask you to design app icons according to my request?
Yes, yes, and yes again! 🙌
My dears, know that if you have a request or want to share a cool idea for custom app icons, feel free to write to Our Сommunity in the appropriate section. 👯‍♂️
You can also request an additional icon for an existing set of icons.
I am always glad for great ideas and your activity. 😊