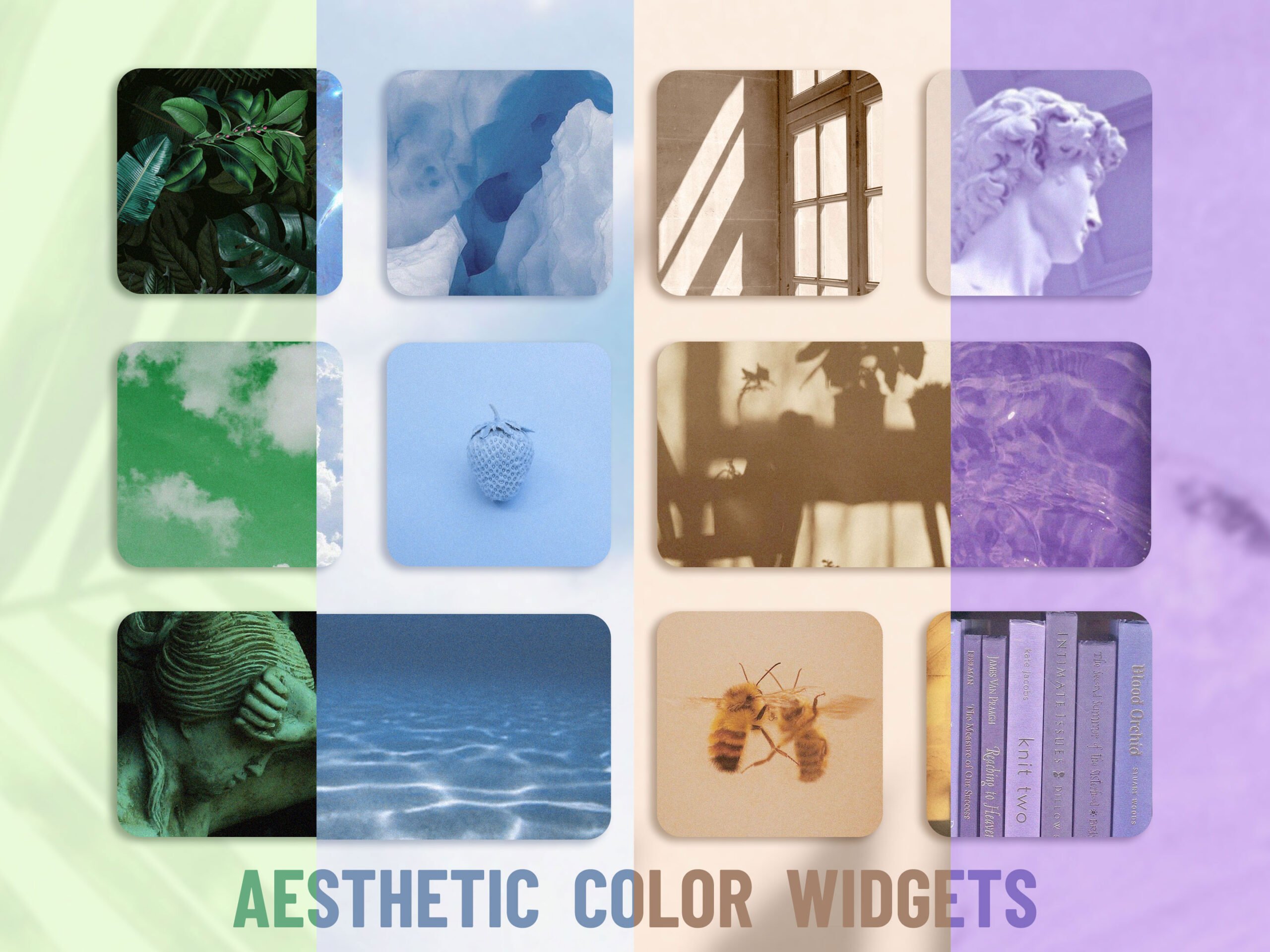 Aesthetic Color Widgets
Aesthetic Color Widgets: Adding Flair to Your Home Screen
Not so long ago, the widgets presented on iOS 14 have become a familiar thing for us. Many users have started to create and decorate Home Screens with beautiful widget images. 🏞🌄🌠
And we are not an exception. 😋 Therefore, we have created for you this collection of aesthetic widgets sorted by color. 🌈 They have different colors, but they are united by lightness , grace and inspiring atmosphere.
Find something for yourself that will give you visual pleasure every time you unlock your phone. 👉📱
The Best Aesthetic Color Widgets for iOS 14 & Android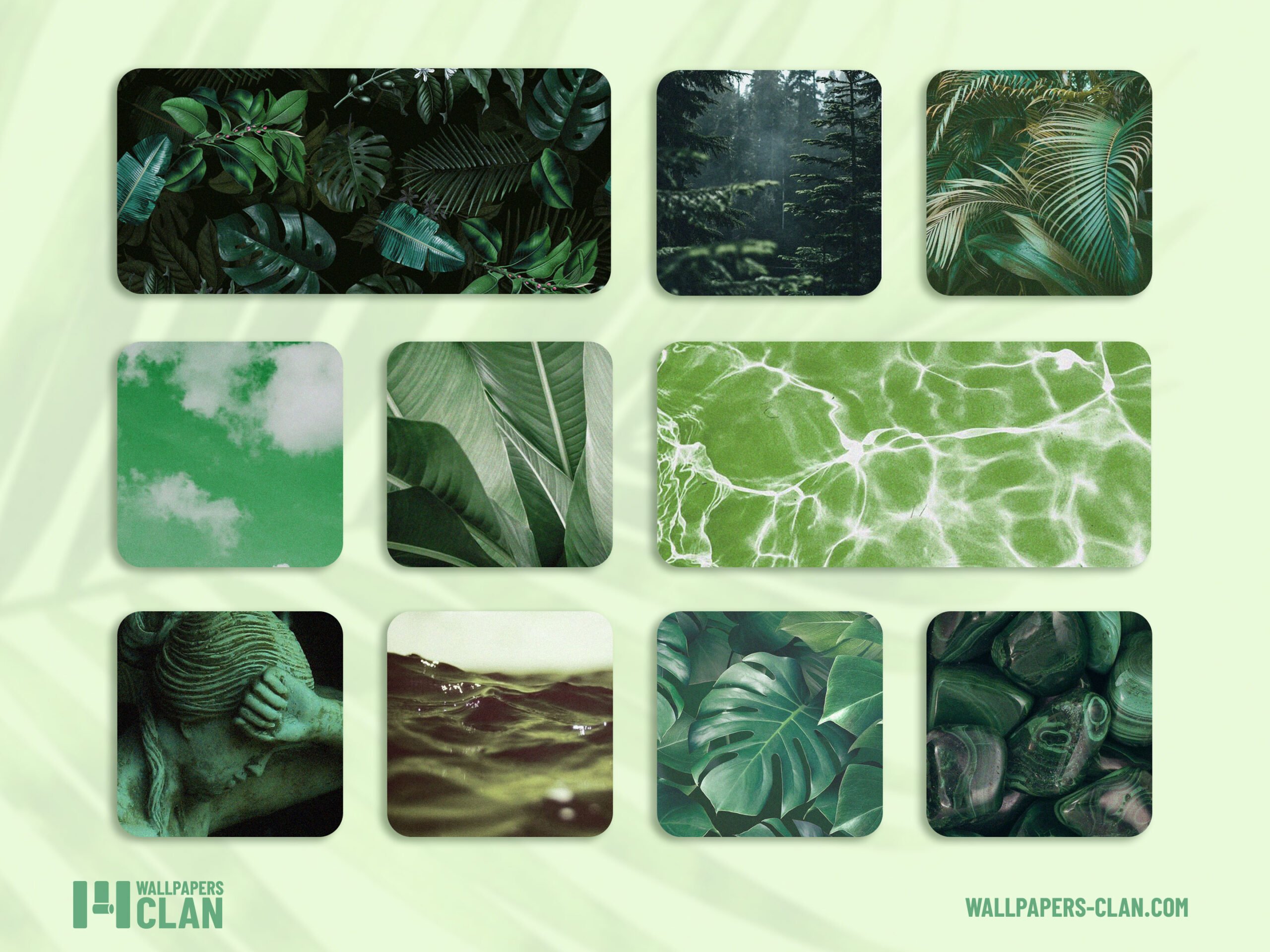 Green Aesthetic Widgets
Freshness of the green forest. Or the exoticism of the impenetrable jungle. All this is a calm green color, as a symbol of life itself. To get a green color it is enough to mix yellow and blue. To make these widgets we have mixed a little creativity and love. So that you can participate through the screen of your mobile.
And also a little fact for you – the human eye distinguishes the shades of green most well. Therefore, this is another reason to decorate your phone or tablet screen with these amazing green widgets.
For these widgets we have free Forest Green App Icons 🌱.
🌿 DOWNLOAD_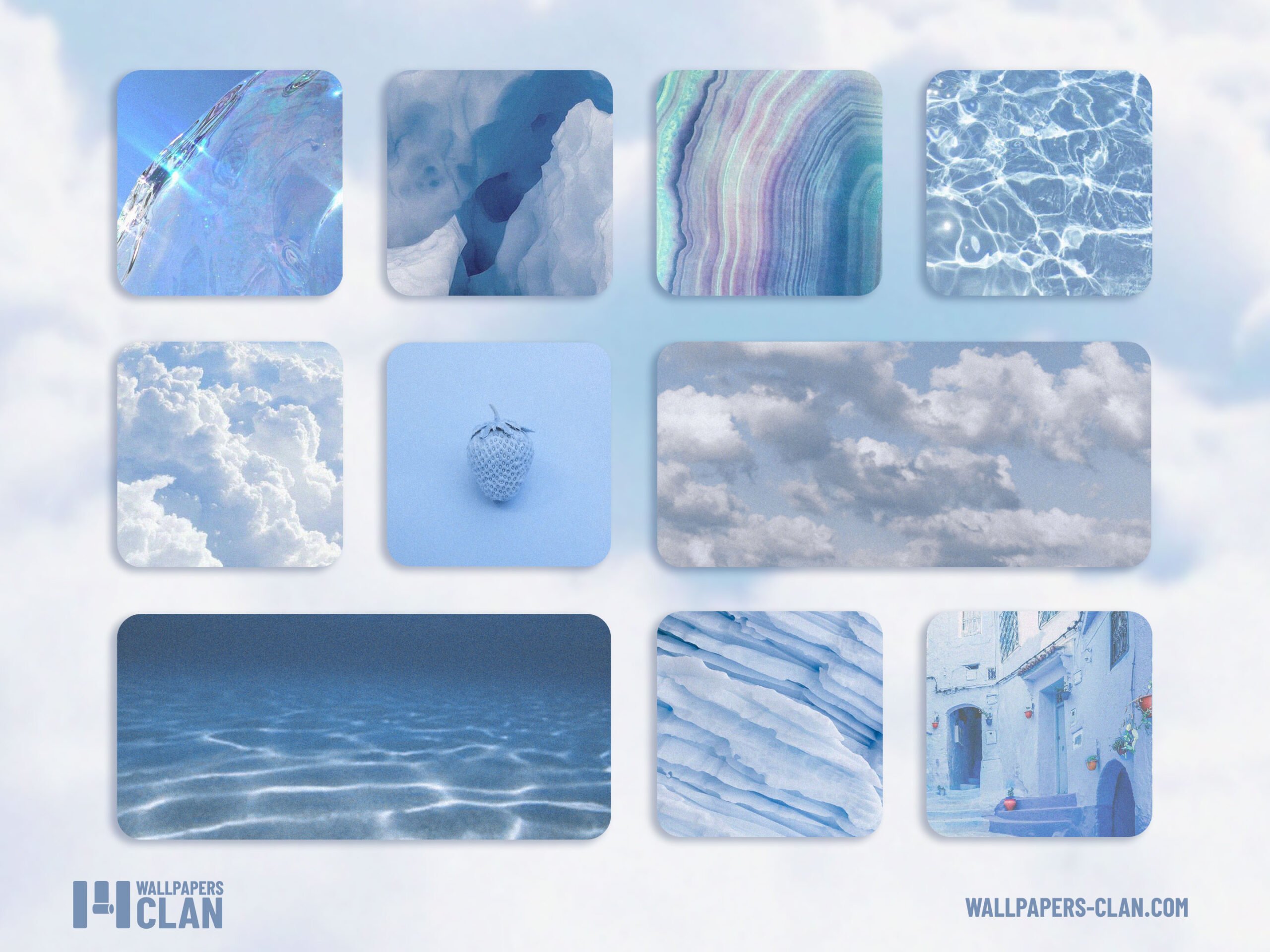 Blue Aesthetic Widgets
Dream, distance, purity, innocence - all this can be said about these light blue widgets for iPhone and Android. They are airy, and they seem to smell like the freshness of a frosty wind.
Like shades of green, blue has a physical calming effect. A person looking at this shade slows down breathing, pulse, muscles relax. Blue widgets seem to want to tear you away from reality and send you to the world of dreams.
Immerse yourself in the aesthetics of blue widgets that speak of the distant, desired, ideal, out of touch with reality. And when you combine them with our Light Blue App Icons 🐋, you get an irresistible look at your mobile home screen.
🦋 DOWNLOAD_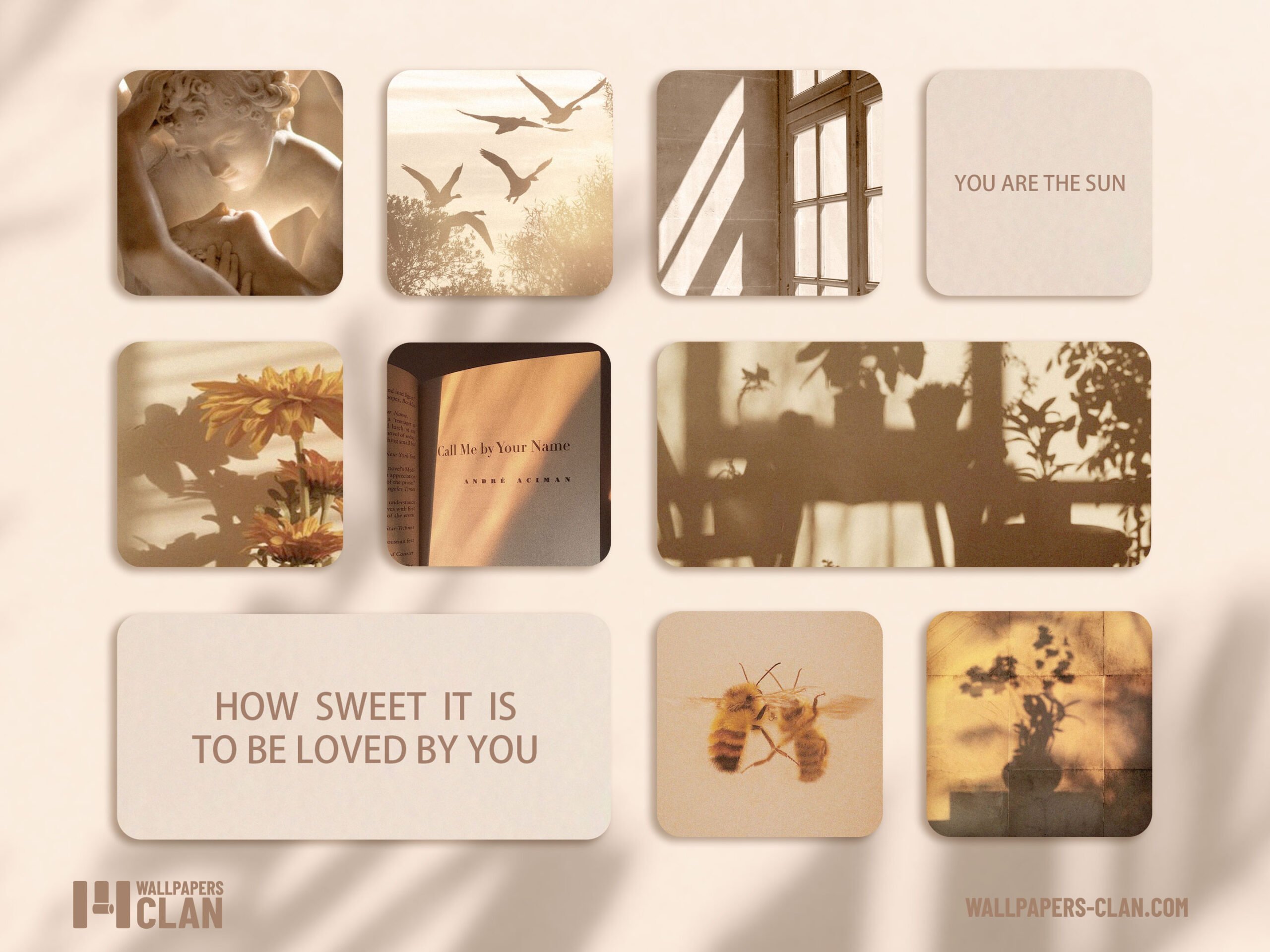 Brown Aesthetic Widgets
Biscuit color, light and warm like home comfort. Looking at these widgets, you seem to be sitting on a soft sofa with a fluffy blanket, holding a fragrant latte with chocolate in your hand.
These images are imbued with the fall aesthetics. How pleasant it is, after a walk through the autumn foliage, to return to a warm house, which gives a feeling of relaxation and balance… this is exactly the feeling we wanted to achieve by making these beige widgets. Feel this warmth and tenderness on the Home Screen of your mobile. Also do not forget to check out our Light Brown App Icons 🦔 for full customization.
🦔 DOWNLOAD_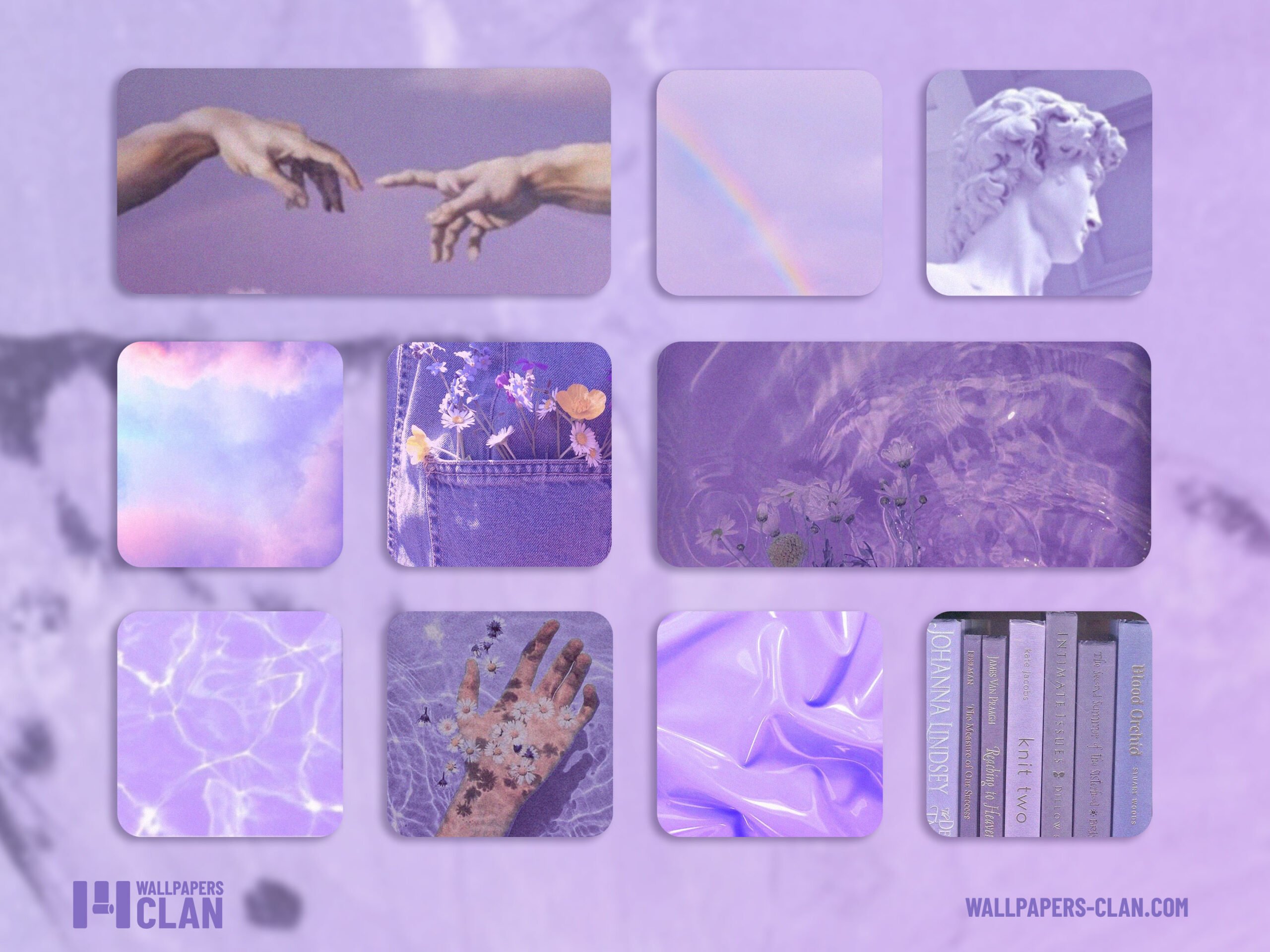 Purple Aesthetic Widgets
Purple is strange, mysterious, mystical. At all times, this color and its shades were perceived as a symbol of involvement in something unknown, so we dress magicians and wizards in purple clothes. Also, this color is preferred by creative people who find new ideas within themselves. After all, purple is associated with the subconscious. Feel the magical purple aesthetic with these free iOS and Android image widgets.
The effect of purple on the human body is manifested in its ability to slow down breathing and pulse. It inhibits the nervous system, brings calmness. If you like these purple widgets, we have hypnotic Light Lavender App Icons ☂️ .
🫐 DOWNLOAD_